All the staff at school were touched to receive a video message from some of our children during our time apart. This has reinforced what wonderful children Dalton School have and how much we all mean to each other. Until we see each other again..
During this difficult time, some of the staff have put together a short video with the words of a poem written by our very own, Mrs Carr. We wanted to show you how much you all mean to us and how much we miss you all. You and your families are doing a great job with your home learning and we couldn't be more prouder of you!
We will be together soon.
Our rainbows, letters and positivity has been spread far and wide to local shops, businesses and even Huddersfield Royal Infirmary. It is so lovely to see that we are bringing joy to all of the key workers that deserve and need it!
Wednesday 29th April
Today the children in FS and KS1 (along with Mrs Cole and Becky) did their best to complete the activities set on line by their lovely teachers. From shape work in Nursery to doubling in Reception, from fractions in Year 1 to measuring length in Year 2! We completed our phonics sessions and daily Reading Eggs, as well as finding time to choose our own learning in continuous provision.
Wednesday 22nd April 2020
Today, in Key Stage 2, we worked with Miss Bradnum, Mrs Carr and Mrs Ewart. We wrote letters to put in a time capsule at Dalton School, not to be opened until 2040!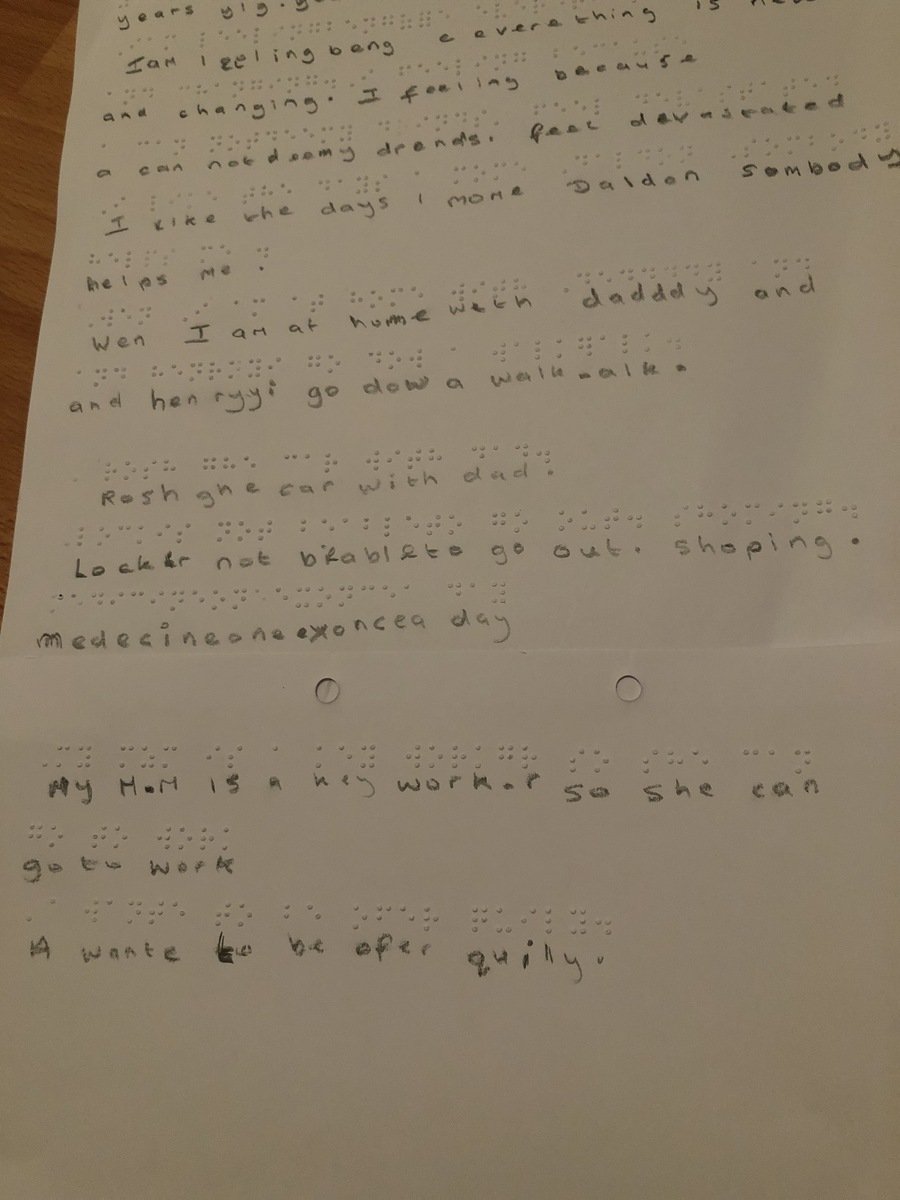 Monday 20th April 2020
This morning in KS1 we learnt about Captain Tom Moore and the amazing fundraising he is doing. Next Thursday he will celebrate his 100th birthday so we made birthday cards to send to him. In the afternoon we painted our hands and feet to make animal pictures, it was very messy but very fun! Have a look at our amazing art work.
Wednesday 15th April 2020.
Today we made worry dolls with Mrs Walker, Miss Kirkwood and Mrs Lock. They were tricky but we did well using lolly sticks and hessian twine. The smaller worry dolls have been sent to a hospital in Grantham where Mrs Walker's sister works. These will be given to some of the nurses as a thank you.
Thursday 9th April with Mrs Cole and Becky
Today in FS and KS1, we made our own Easter themed dream catcher. We made lots of decisions about which colours we would like to use and which decorations we would like to put on our dream catchers. Our concentration was fantastic as it was an extremely tricky job.
Other things we have enjoyed today are, organising a birthday party for Logan as it has been his 5th birthday, a group game of Junior Monopoly and making loom band bracelets and keyrings. We even had time to fit in our daily Reading Eggs time!
Tuesday 31st March with Miss Capewell & Miss Ripley
Today in KS2, we wrote letters of gratitude to key workers in Huddersfield thanking them for everything that they have done and are doing for us. This made us feel incredibly grateful for everything that people are doing to keep us safe.
We also visited Miss Capewell's smoothie making shop, picking our fruit and making our own smoothies!
Monday 30th March
Mrs Walker & Mrs Mannifield enjoyed spending the day at school with some of our KS2 children.
We kept fit with Joe Wicks, completed some of our Maths and English tasks. In science, we made soda bread and learnt how some of the the ingredients react with each other to create carbon dioxide which made the bread rise. We also made some carrot and coriander soup to have with the bread.
In the afternoon, we enjoyed art where we created a series of colourful prints using simple designs on polystyrene tiles.
Here's the learning some of us have done at school this week :)
Thursday 26th March with Miss Capewell, Mrs Carr, Miss Taaffe, Miss Normington and Miss Smith
Today in school we worked extremely hard during our Joe Wicks work out (our legs are still aching today), before moving onto completing our Maths work. In the afternoon, we made the most of the glorious sunshine and read outside in the Quad, before sketching our own Springtime flowers and animals and painting them with vibrant watercolours. We can't wait to collage these together to make a beautiful Spring time poster!
Wednesday 25th March with Miss Donnelly, Mrs Elliot, Mrs Smith, and Mrs Robinson
Today we completed a Joe Wicks work out, made lots of gooey slime (we chose our own colours and scents), completed some phonics and maths work, painted a huge rainbow for the front of school, used cling film and paint to create some beautiful art work, went on a Easter egg hunt, and spent lots of time in the sunshine. We had lots of fun and kept very busy!