Hi Year 1,
Please find lots of fun activities in this week's home learning grid below should you wish to complete any tasks at home. There are a range of mathematics, phonics, writing and topic challenges to choose from to help you with your learning (but please do not feel under any pressure to complete any of these if other things are taking priority at the minute - we totally understand). You will find all the related worksheets, websites, links and apps you need below the learning grid; plus lots of other ideas and guidance booklets at the bottom of the page.
We will continue to send you fun daily challenge cards through School Ping and please continue to send us your lovely photographs and emails. We will update our slideshows every day with your new work, and remember that if you or your grown up have any questions, please do not hesitate to email us at Daltonyear1@gmail.com. We will respond as quickly as we can.


We are really excited to find out how you are getting on so please keep in touch, and as always, stay safe.
Love
Miss Donnelly and Miss Wilkinson x
Here's some of the amazing pieces of work sent in so far this week....
Some fantastic book reviews, completed reading journals, amazing masks, colourful flags, super maths and phonics work and even a toy shop role play area.
It really is amazing to see how hard you're all working at home. You make us very proud!
Well done and keep up the hard work year 1 :)
Geography Challenge Pictures
Well Done to everyone who has sent in their fantastic artwork!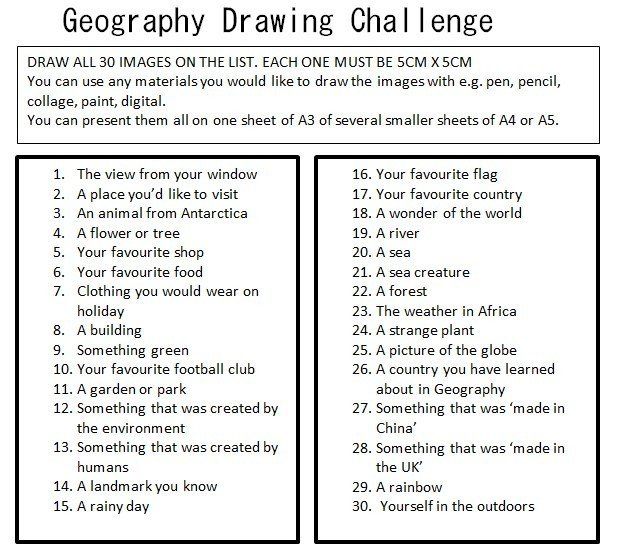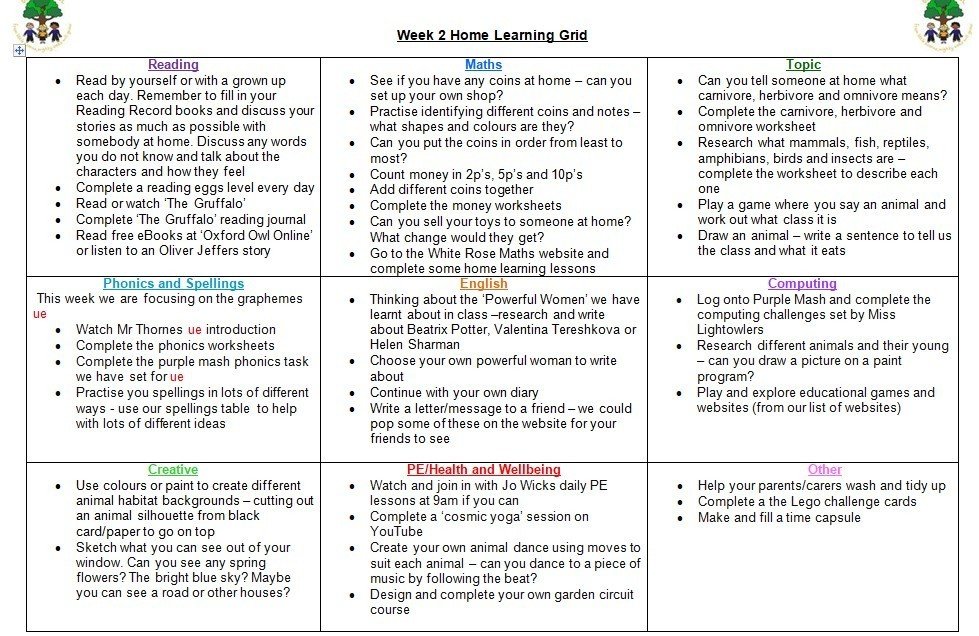 Please find all the related worksheets below...
Click on the links
Creative
Habitat background examples:
Reading
The Gruffalo Reading Journal - Read the book or watch the film (see the link in the websites section below) and then answer the questions
English
Beatrix Potter Worksheet - Research Beatrix potter and write about her
Powerful Woman Fact File - Write about the other powerful woman we have learnt about in our recent topics - Helen Sharman or Velentina Tereshkova
Powerful Woman Template - Think about your own 'Powerful Woman' and write about them
Letter Template - Write a letter to one of your friends
Phonics and Spellings
UE Power point - After watching Mr Thorns 'ue' introduction (see link below), use your new knowledge to read the words
UE Sound Worksheet - Write the correct 'ue' words underneath
Maths
Topic
Animal Classes worksheet - Write key facts about each animal class
Carnivore, Herbivore and Omnivore Recap Worksheet - What does each word mean? Can you think of animals that belong to each group?
Computing
Please do not hesitate to email us for any Purple Mash or Reading Egg passwords you have misplaced.

Don't forget to also open the Useful Websites and Logins document so you have access to lots of recommended websites. Most of these are free and do not require you to sign up, however a few do and so we have provided you with the logins where possible. You may need to use your own details for others.

Messages from Miss Lighowlers

Hello Year 1.

I hope you are all doing well this week. Make sure you stay at home and stay safe.

I miss you all xx

Hope you have done some PE with Joe Wicks this morning.

Lots of Love from Miss Lightowlers xxx

PS I love looking at your pictures so keep sending them so we can share them on our website.
Please find the related website, video and app links below...
Click on the images
Please find some other amazing resources and ideas below...
Click on the images