School Council
We have been designing posters to highlight the importance of online safety.
School Council Members 2018/2019
School Council organised a Book Bring and Buy sale in aid of Children in Need.
They raised over £100.
Thank you to the children who donated books and the pupils who purchased a book.
Eco Council
ENERGY MONTH
We took part in Energy month in the run up to Christmas. It was our aim to save energy, therefore reducing the impact on the planet's resources and also to save money on the school's electricity bills. In just 5 weeks we saved a massive £243.93! Just by switching off appliances when they weren't being used! We we astounded and vowed to continue to switch off!
TREE PLANTING
We were lucky to receive 30 free trees from the Woodland Trust this month. There were 10 each of Silver Birch, Rowan and Cherry and some of the Y1 and Y6 Eco Councillors planted them along the fence near the Greenfield Centre in order to make a wildlife corridor. It will be a while before they grow enough to make a proper hedge as they are only small saplings, but in nature everything takes a little time!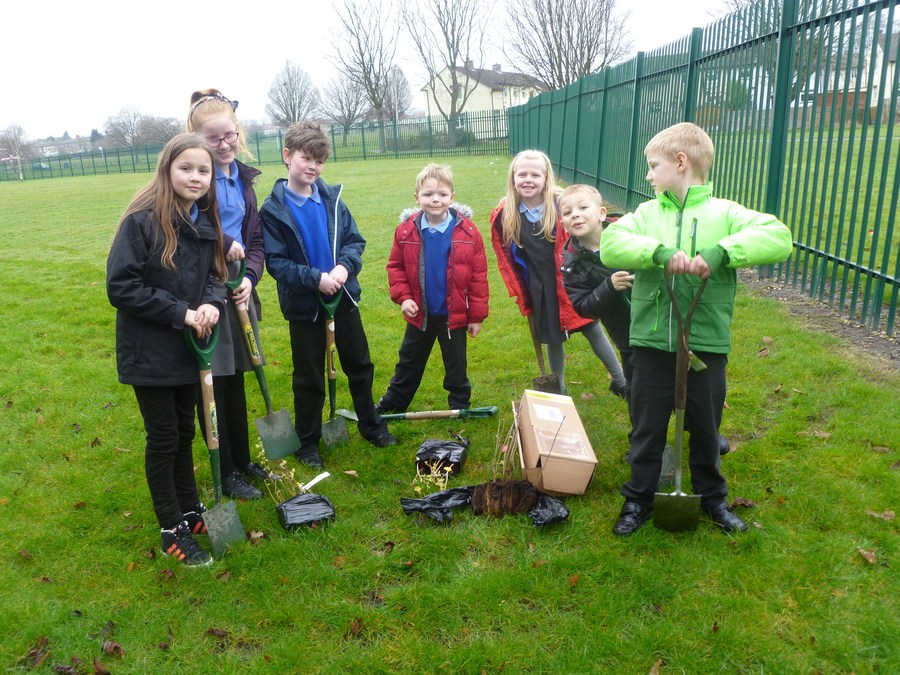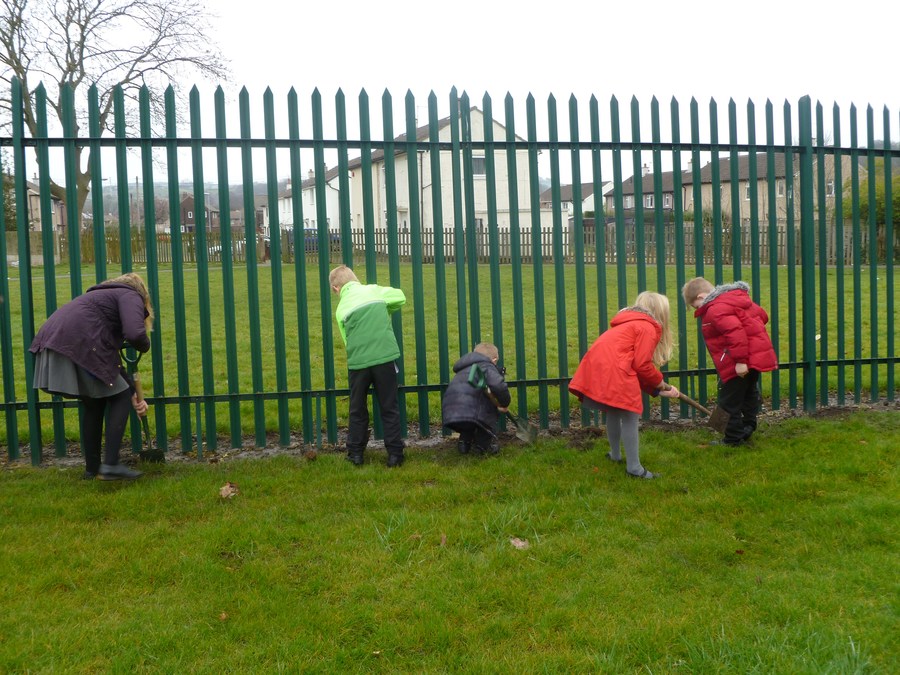 FAIRTRADE
Our school took part on Fairtrade Fortnight in March. All classes learned what Fairtrade is and how we can make a difference by buying Fairtrade goods - making sure the growers and producers get a fair deal. The Eco Council and some of their guests presented an assembly to feedback to the whole school about what they had learned which was an amazing amount! Did you know, for instance, that if a banana costs 30p, the supermarkets make 13p profit, the importer 7p, the shipper 4p, the farm owner 5p and the grower earns just 1p? It came as quite a shock to the children and their natural sense of injustice came to the fore! Some good quality work was produced and is on display in the PE hall.